Discover flowers of Veľká Fatra
Discover and protect the flowers of Veľká Fatra
Discover the charm and scent of the local flora on a walk through the mountain meadows in close proximity to the Kráľova studňa hotel with expert interpretation by Mgr. Katarína Hegedüšová, PhD. from the Botanical Institute of the Slovak Republic. Together with us, you will get to know rare species of plants that are not found anywhere else in the world.
When walking through the meadows, the average visitor is often not aware of these facts, which is why, in cooperation with OOCR Central Slovakia, we have created an educational trail that will introduce you to 30 plant species. The trail starts at the hotel and ends at the source of the Bystrica spring. The project was implemented with the financial support of the Banskobystrica self-governing region.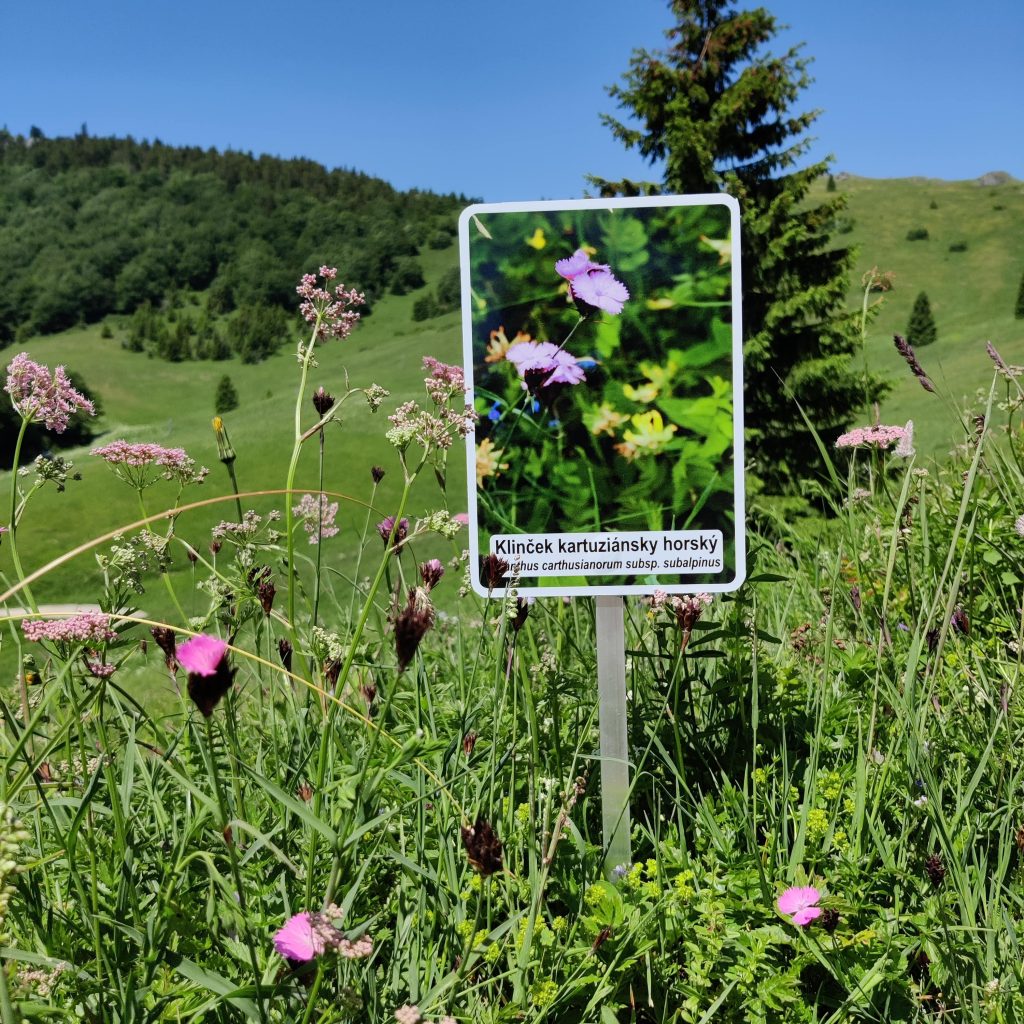 Weekend stay with the flowers of Veľká Fatra
2.6. – 4.6.
23.6. – 25.6.
7.7. – 9.7.
For larger groups there is a possibility of additional dates. 
2x night in the hotel
2x local fee
2x breakfast

Lecture and discussion about the flora of Veľká Fatra

A walk through the meadows with a tour of the most important botanical species

Lecture on wild medicinal and edible plants, harvest calendar, production of oils, ointments and tinctures